Health inequalities are major factors in determining life outcomes for people in our society. Although the overall trend is improving health and better outcomes, there still exists a wide spectrum of health outcomes across various measurements. I believe that we must look to new and innovative ways to tackle those differences and to ensure that everyone has equal opportunities to increase the positive outcomes for their health.

Poverty is one of the major issues that affects a person's health. People often tell us — indeed, they tell me — that basics such as food are priced so that the food that is best for our health is often out of the price range of those who are on the lowest incomes. Recent events have shown the dangers of accessing cheap food. Again, one of the biggest groups affected will be those on a low income. That highlights why the first recommendation in the report is so vital.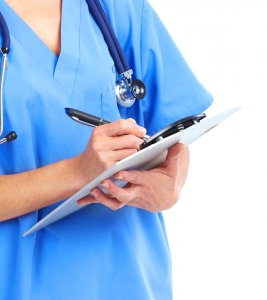 Through cross-departmental working, we can address issues such as poverty and deprivation, which will then have a real and positive effect on people's health outcomes. For instance, the Department for Social Development's work on encouraging people to ensure that they are receiving their full welfare benefit entitlement means that people will have more money to spend on food. The warm homes scheme ensures that people's homes are effectively insulated. That benefits the environment and means that heating costs will come down, leaving more income that can be spent on good-quality food. It is important to seek out further ways in which partnerships with other Departments and outside agencies can be established to increase the positive health outcomes that we all want to see.

There is a plethora of evidence to show that, to achieve value for money, the best place in which to invest is early years. Prenatal care, breastfeeding and support for parents are themes that continually arose during the research for the report. Although no one is suggesting that we should write off programmes that aim to help our youth or adults make good choices, if we get early intervention correct, we will see better health outcomes. Breastfeeding, for example, provides protection not just for the baby but for the mother. It is considerably cheaper than formula feeding and has beneficial bonding qualities for the family. However, Northern Ireland has the poorest rate of breastfeeding beyond six months when compared with other countries. The World Health Organization recommends breastfeeding for at least the first year of a baby's life. We must therefore support mothers who wish to breastfeed by introducing legislation to support breastfeeding mothers.

A child who resides in a house in which there are addiction issues, violence or neglect is not going to reach its full potential in any aspect of life. The introduction in 2012 of the Safeguarding Board for Northern Ireland has provided scope to examine parenting choices and how they impact on children in the family. Children with behavioural problems come not just from the lower socio-economic group but from a wide range of families with a wide range of experiences. Universal access to programmes is therefore fundamental to help address the issues and health outcomes for that child and the family. A child with behavioural problems has a significant impact on the whole family. Therefore, the whole family must be treated as a unit, not just the child.

While promoting universal inclusion, we must ensure that resources home in on those groups that are traditionally hard to reach. We must increase funding to projects that involve collaboration between partner organisations. We must identify best practice models that exist and work to enhance their impact. The role of the third sector in that is vital. The success of, for example, Sure Start is evidence of good practice in partnership-working. The voluntary sector can often access hard-to-reach groups as well as be on the ground. It can tell us what is needed in a particular area and what will work in that area.

Prevention is better than cure, and it often comes at a much lower economic cost. In these economic times, it is all about value for money. Increasing the amount that we spend on prevention rather than cure will achieve better health outcomes for all communities. By educating our young people and families on good health choices, by collaborative working and by supporting families, we can make a difference to the health outcomes of the whole of Northern Ireland in years to come.